My Children's Lives Have Meaning and Purpose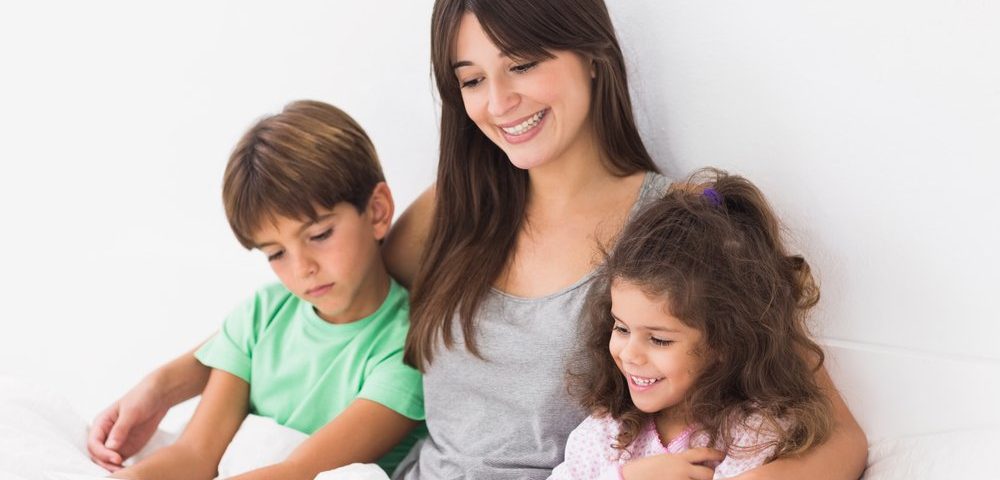 A distressing observation
A couple of nights ago, I watched my youngest child as she settled in to go to sleep. She wrestled with her pillow, trying to position it just so because it hurt her neck. In the process, she managed to hurt her chest. She adjusted herself and said she "popped a rib." Though the twinge was transient, and apparently everything popped back into place, it absolutely broke my heart.
Rationalizations, lamentations, and doubt
When I first learned that I had an Ehlers-Danlos syndrome (EDS), I found out that my children likely have it, too. I rationalized that being aware of what they face would allow me to help them to strengthen their muscles, learn to care for their bodies, and prepare themselves as I wish I could have when I was young. As I thought about how to lessen the impact of EDS on my children and how everyone struggles with something, my heart wrestled with the guilt I felt at having passed such an unfair burden to them.
Before my children were born, I was unaware that my body "weirdnesses" were heritable. I did not know that the seemingly benign or beneficial characteristics such as soft skin, being "double-jointed," and looking younger than my age pointed to something as sinister as faulty connective tissue — the material that holds my body together.
I had thoughts such as, "How could I have done this to my children? Have I sentenced them to a lifetime of misery? Is it selfish to want them in this world? They are precious people and I cannot imagine my life without them. I am glad to be here, but is it fair to assume that they are happy, too?"
While I'm not angry at my parents who didn't know about EDS, I wonder if my children will show me the same grace when they suffer from its effects? I experienced joy when planning my life to include children. Will knowing about EDS place a heavy burden on them when they plan their lives?
Realization and release
I interrupted the potentially endless questions and doubts in my mind and — frankly, some exaggerated self-importance — with a clear and simple declaration: My children's lives have meaning and purpose.
My life has meaning and purpose, regardless of my problems — and perhaps even because of them. I may not have known that I carried this code in my genetic makeup, or that they would inherit it, but God certainly did. None of this is a surprise to Him and He chose to let us into the world.
This realization has lifted a responsibility from me that I must no longer bear. It allows me to live as fully as I can and to forgive myself for what I perceived as a transgression against my children. Along with this freedom comes hope, boldness, and new responsibilities. My responsibility to teach my children that their lives have meaning and purpose has taken on greater significance. My youngest son was about 9 years old when he shared his thoughts about purpose with me, saying: "Mom, maybe God gave us Ehlers-Danlos so we could have compassion for other people." I think he's off to a good start to finding his purpose.
Putting belief into action
My little girl has lived her seven years relatively free from Pain, despite her very bendy joints. And now, the ugly snake is starting to make her acquaintance. I thought I had caught a few recent glimpses of him around her. The week prior, her distress at her fingers folding back across her hand in an unnatural manner alerted me to his approach. The other night, her neck and ribs announced his unwelcome arrival.
Everything inside me rages and roars at him, "Leave her alone!" He is indifferent. He is smug. "I'll take whomever I want and there is nothing you can do to stop me. You let me in."
My faith in God and the belief that He has a plan for us deflect those nasty darts. It allows me to stare back at the arrogant monster — Pain — and say with conviction and hope, "Liar, it isn't up to you what happens. You don't define us and we don't belong to you. I'm not afraid of you."
I don't expect Pain to leave us alone. Even if he knows he can't win, he will persist out of spite. I'm buoyed by the promise that there is purpose in this life and even in suffering. We're not alone or singled out. Living with EDS isn't a punishment; it is a course.
***
Note: Ehlers-Danlos News is strictly a news and information website about the disease. It does not provide medical advice, diagnosis, or treatment. This content is not intended to be a substitute for professional medical advice, diagnosis, or treatment. Always seek the advice of your physician or other qualified health provider with any questions you may have regarding a medical condition. Never disregard professional medical advice or delay in seeking it because of something you have read on this website. The opinions expressed in this column are not those of Ehlers-Danlos News or its parent company, BioNews Services, and are intended to spark discussion about issues pertaining to Ehlers-Danlos.