Education, Lifestyle Changes Help Ehlers-Danlos Patients Manage Pain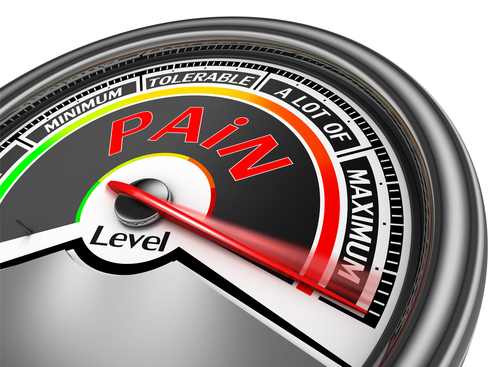 A multidisciplinary pain program, which includes medication and self-management strategies, helps patients with Ehlers-Danlos syndrome cope with chronic pain and improve their daily lives, two case reports show.
The study, "Pain management in the Ehlers-Danlos syndromes," was published in the American Journal of Medical Genetics.
Moderate to severe pain is a common symptom among people with Ehlers-Danlos syndrome. It often starts at an early age, progressing with a complex and varied presentation.
It usually starts as localized pain affecting the joints or limbs, normally caused by external factors –  lifestyle, sports, trauma, surgery, or other secondary conditions — but becomes chronic.
Recognizing that there are no current guidelines for management of chronic pain in Ehlers-Danlos patients, an international group of physicians — supported by the International Consortium on the Ehlers-Danlos Syndromes — reviewed the underlying mechanisms contributing to pain in this complex disorder.
They also described the cases of two patients managed by a multidisciplinary team, and summarized approaches that could best manage chronic pain in Ehlers-Danlos.
The first case was a 41-year-old woman with a recent diagnosis of Ehlers-Danlos who complained of chronic joint pain for more than five years. Despite treatment for her condition, the woman reported worsening pain, particularly in her knee joints, hands, wrists, and shoulders.
The patient was treated for chronic pain as part of a multidisciplinary pain program — including a pain physician, a nurse, a pain psychologist, and a kinesiologist (an expert in preventing and managing injury) with training in pain management.
The patient was started on an antidepressant to "decrease her pain and desensitize her symptoms," researchers stated. She was allowed to use an anti-inflammatory as needed to temporarily relieve pain and inflammation.
In addition to medication, the woman received education on how to improve her posture and body movements, exercise that included pool activity, and self-management strategies for coping with pain.
After two months, her pain intensity had decreased significantly and she was better able to engage in family responsibilities and social activities.
"Presently, more than 18 months after the initial visit, the patient continues to be on good pain control with nortriptyline and tramadol only on a daily basis and is confident of managing her symptoms using her self-management tools," researchers stated.
The second case was a 23-year-old woman with a longstanding Ehlers-Danlos diagnosis and a six-month history of chronic pain in her right hand and wrist after shoulder surgery. Over the past 10 years, the patient had also experienced chronic generalized pain and dislocations in other body parts.
This patient was also managed in a multidisciplinary pain program, receiving conventional analgesics and anti-inflammatories as needed. The self-management group also provided her with tools for symptom control, improved coping strategies, and physical and mental relaxation, which significantly reduced her pain symptoms and their intensity.
It is thought that chronic pain in these patients is associated with the inability of a joint to determine its position, which is essential for the body to coordinate moment and balance.
In general, pain management strategies are focused on treating the causes of pain or minimizing the pain sensation. However, "traditional pain medications do not seem to adequately treat most patients, probably because the underlying cause is different to most other pain," researchers said.
Thus, "successful management of chronic pain requires a multidisciplinary approach," that uses physiotherapy and cognitive behavioral therapy in addition to medications.
More studies are needed to understand the exact causes of chronic pain in Ehlers-Danlos and improve the management of pain in these patients, researchers concluded.