HEDGE Study Seeking hEDS Cause Invites 1,000 Patients to Enroll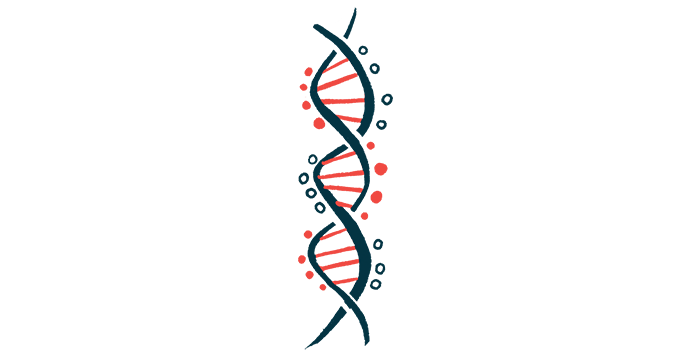 A total of 1,000 people with hypermobile Ehlers-Danlos syndrome (hEDS) have been invited to enroll in an ongoing international study — called the Hypermobile Ehlers-Danlos Genetic Evaluation or HEDGE — aimed at finding the genetic causes of this connective tissue disorder.
According to the Ehlers-Danlos Society, which launched the study in 2018, patients with hEDS from the U.S. and 85 other countries have enrolled so far. The countries represented range from Egypt to Belize to Australia to Russia, with participants from Switzerland, Canada, South Korea, and Peru, among others.
"We continue to recruit for the study to ensure 1000 viable samples are obtained and are excited at the progress the study has made despite the challenges of the pandemic," the Ehlers-Danlos Society stated in a press release.
As of September of this year, 819 people with hEDS had enrolled in the study and provided a blood sample. More information on enrollment is available here.
hEDS is considered the most common type of genetic connective tissue disorder. People with hEDS often have joint hypermobility, or overly flexible joints and soft, smooth skin. Among the 14 types of EDS, hEDS is the only one without known genetic markers. This means that diagnosis cannot be validated through a genetic test and that appropriate treatments often are delayed.
Since its launch three years ago, HEDGE has gathered an international group of physicians, geneticists, and technical volunteers to form the now-called Hypermobility Biology Network, which aims to find the genetic cause of hEDS.
"Never before has there been a worldwide collaborative effort of this magnitude devoted to finding the underlying genetic markers for hypermobile EDS (hEDS)," the society states on its website.
The study takes advantage of the EDS and HSD Global Registry & Repository, a collection of standardized health information collected from thousands of patients with all forms of EDS. This allows researchers to analyze data on a much larger scale than using individual studies alone, according to the Ehlers-Danlos Society.
HEDGE plans to obtain samples from people with hEDS and use a research tool called whole-genome sequencing to extract genetic information from each person. Data generated from the study will be screened once all the samples have been sequenced in search of genetic causes of hEDS.
A new screening system debuted last year was implemented to facilitate patient enrollment. Participants can now register in the study without having to travel to an in-person event, and have blood drawn at home or a nearby location.
To participate in HEDGE, patients must complete the EDS and HSD Personal History Survey and upload medical records from their healthcare provider that establishes a diagnosis of hEDS according to the 2017 criteria. That would include a record of the visit at which the diagnosis was made. However, more recent documentation may be required for those diagnosed before 2017. Of note, a document stating that the criteria have been met for hEDS is not enough and the specific elements indicated by the 2017 guidelines must be included.
Once the documentation is uploaded, HEDGE staff will review the survey results and records to determine whether interested individuals fulfill the enrolment criteria. Patients who go on to the next phase will be invited to watch an explanatory video and informed consent will be obtained. Arrangements for participants to have their blood drawn will then be arranged by the staff.
"To have the collection of data from this study will enable us to take giant leaps forward in research and discovery for our community. There has been an enormous amount of interest from members of our community wishing to take part in this study," the society stated.
Added Clair Francomano, MD, chair of the society's medical and scientific board and a member of the Hypermobility Biology Network: "Understanding the genetic causes of hypermobile EDS is absolutely crucial to the EDS community."
"It will allow us to make unequivocal diagnoses, for one thing. Further, understanding the genetic pathways leading to hypermobile EDS will inform the search for rational therapies for this disorder, and hopefully, eventually, a cure," said Francomano.