High Rates of Vulvodynia Likely in Women With EDS/HSD: Survey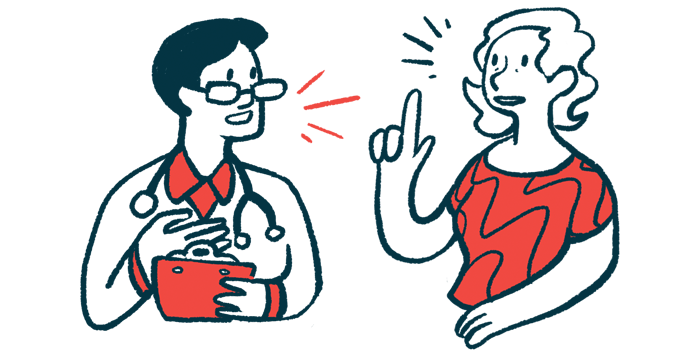 Half of the women with Ehlers–Danlos syndrome (EDS) or hypermobile spectrum disorder (HSD) who took part in an online survey reported being affected by vulvodynia — a condition that causes chronic pain in the vulva — as well as dyspareunia, also known as genital pain during sexual intercourse, results showed.
In addition, EDS, HSD, and vulvodynia are associated with other health issues, including fibromyalgia; interstitial cystitis, a condition that affects the bladder; and temporomandibular joint dysfunction, a disorder that causes pain through the face, jaw, or neck.
The study, "High rate of dyspareunia and probable vulvodynia in Ehlers–Danlos syndromes and hypermobility spectrum disorders: An online survey," was published in the journal Seminars in Medical Genetics, Part C of the American Journal of Medical Genetics (AJMG) and presented at the virtual EDS ECHO Summit.
EDS and HSD are tissue disorders marked by symptoms such as joint instability and chronic pain. About 90% of patients with EDS/HSD experience pain and, despite treatment, 87% report difficulties in performing activities of daily living, such as bathing, dressing, and eating.
Vulvodynia, which occurs with dyspareunia, affects up to 8% of women living in the U.S. Among women with EDS, the rate of dyspareunia is 77%, compared with 20% among women in the general population.
Although studies have regarded dyspareunia and vulvodynia as the same condition, dyspareunia is actually a symptom of vulvodynia, the study noted. Until now, vulvodynia has never been assessed in women with EDS or HSD.
Researchers at the University of Illinois Chicago, in collaboration with a scientist from Italy, sought to address this gap by conducting an online, international survey of women with EDS or HSD.
Their goals were to determine the rate of dyspareunia and vulvodynia, and to evaluate the coexistence of other health conditions that are common to EDS, HSD, and vulvodynia using a survey conducted from June to July 2019.
Participants could access the survey via a link posted in EDS Facebook support groups and on Twitter. Vulvodynia was verified using the vulvodynia screening criteria and patients' self-reporting of a vulvodynia diagnosis.
The vulvodynia screening criteria consisted of four questions: 1) "Do you have or have you had pain with sexual intercourse or vaginal penetration?," 2) "Do you have or have you had vaginal pain with tampon insertion?," 3) "Do you have or have you had vaginal itching and burning or pain with sitting?," and 4) "Do you have or have you had vaginal itching and burning or pain when wearing certain types of tight clothing such as pants/trousers or nylons/tights?"
A total of 1,146 women completed the survey. They had a mean age of 38.2 years, and were mostly white (92.8%), living in the U.S. (78.5%), and with a diagnosis of hypermobile EDS (hEDS)/HSD (91.3%). Eight types of EDS were represented, including classical EDS (cEDS) and vascular EDS (vEDS).
A total of 730 (63.7%) participants reported pain with intercourse, while 42 (3.6%) were unable to determine if they had dyspareunia. Fifty percent of patients screened positive for vulvodynia.
"Our finding that 50% of women with EDS or HSD may also have vulvodynia, over six times the rate of the general population, is important because this group has a high chronic pain burden," the investigators wrote.
Next, the team analyzed the rate of other conditions that are associated with EDS/HSD and vulvodynia. Some of the most common disorders were temporomandibular joint dysfunction (56.4%), fibromyalgia (40%), irritable bowel syndrome (6.5%), and interstitial cystitis (1.7%).
Women who had dyspareunia also reported ovarian cysts; uterine fibroids, the most common tumor of the reproductive tract, or abdominal or pelvic scars (47.5%); endometriosis (26.5%); and genital lacerations, or tears (19.3%).
Women in their mid-40s were less likely to experience dyspareunia than older or younger patients, data analysis revealed. According to the investigators, this may be explained by the fact that younger women are at a higher risk of developing vulvodynia, possibly because of oral contraceptive use. Meanwhile, the risk of vulvodynia might increase in women after age 48 due to vaginal atrophy, a condition that causes the lining of the vagina to become drier and thinner.
The risk of having dyspareunia or vulvodynia did not differ comparing different types of EDS. "Our findings suggest that women with EDS and HSD should be screened for dyspareunia and vulvodynia, and that dyspareunia and vulvodynia impact this group universally," the researchers wrote.
Patients with fibromyalgia, temporomandibular joint dysfunction, interstitial cystitis, or migraines had higher odds of having dyspareunia and vulvodynia than women without these disorders, findings showed.
"The complex nature of EDS, HSD, and vulvodynia make their treatment a clinical challenge," the scientists wrote. "The first step toward treatment is recognizing that women with EDS or HSD may have vulvodynia and dyspareunia.
"Recognizing the high rate of vulvodynia in this population may provide insights into risk factors for vulvodynia as well as the development of new treatments," they added.
Study limitations noted by the researchers included all diagnoses being self-reported and not clinically confirmed, and that the number of women with interstitial cystitis (19) was small.