Jaw muscle pain highly prevalent in people with cEDS, hEDS: Study
Jaw disorders also found to cause anxiety for over 50% of patients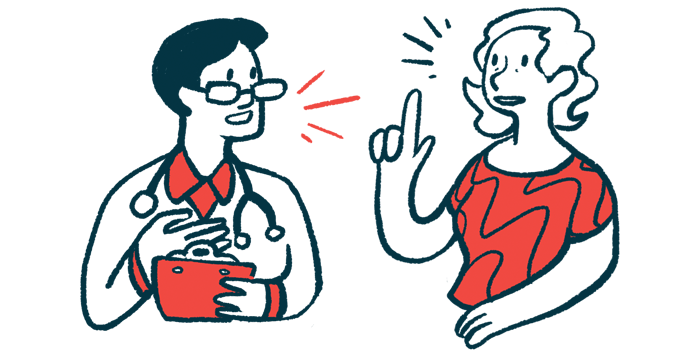 People with classical Ehlers-Danlos syndrome (cEDS) or hypermobile EDS (hEDS) commonly have disorders affecting the jaw muscles and often experience chronic pain, a study reported.
Moreover, according to researchers, many cEDS and hEDS patients among the study population were found to have psychological distress. Specifically, more than 50% reached the threshold for anxiety.
Tailored therapy for such temporomandibular disorders (TMD), or conditions affecting the jaw joint and muscles, was associated with easing of symptoms. Indeed, nearly one-quarter of patients reported significant improvements from treatment, the data showed.
"Future research should focus on how people with EDS can be diagnosed early and thus receive early and adequate, possibly prophylactic [preventive], therapy. This could minimize the consequences, such as chronic pain and psychological diagnoses," the researchers wrote.
The study, "Prevalence and quality of temporomandibular disorders, chronic pain and psychological distress in patients with classical and hypermobile Ehlers-Danlos syndrome: an exploratory study," was published in the Orphanet Journal of Rare Diseases.
Impact of jaw muscle pain on daily life
EDS is a group of inherited disorders that affect the connective tissues, which provide structure to joints, skin, blood vessels, and other tissues and organs.
The various types of EDS are caused by mutations that most often affect the production and function of collagens, the major component of connective tissues.
People with EDS are at risk of problems in the temporomandibular joints, which connect the jaw to the skull. Such problems explain the detrimental effect of EDS on mouth structures among patients, according to researchers.
Here, a team led by scientists at University Hospital Münster, in Germany, assessed the prevalence of such disorders in people with cEDS or hEDS.
Depression, anxiety, and stress also were evaluated using the German version of the validated Depression Anxiety Stress Scale. The impact of pain on daily life was assessed using the German version of the Graded Chronic Pain Status.
"Since the effects of pain and pronounced [temporomandibular joint] problems often lead to a reduction in [oral health-related quality of life], this is another step in studying this disease and developing treatments," the scientists wrote.
Participants were recruited from support groups in Austria, Germany, and Switzerland, as well as from social media. Overall, data from 259 patients — 230 with hEDS and 29 with cEDS — were included in the analysis. The average age of these patients was 38.8.
Painful or restricted jaw movements were reported by at least 49% of the participants. Approximately 85% had pain in muscles used for chewing.
A total of 120 patients (46%) were diagnosed with a temporomandibular disorder. Among them were 113 people with hEDS and seven with cEDS.
In all, 86 of the patients (72%) received treatment: 87% used splint therapy, which involves special splints or braces that stabilize and reposition the jaw, while 57% received physiotherapy, and two each used acupuncture and behavioral therapy.
Significant improvements as a result of TMD treatment were reported by 19 patients (22%). Meanwhile, 45 (52%) reported slight improvements. No differences were seen among 19 patients, while three said their condition worsened.
There is a high prevalence of [jaw joint and muscle] problems and chronic pain in patients with cEDS and hEDS.
Of all study participants, 59 (23%) showed an increased likelihood for depression. Nine of those patients had cEDS and 50 had hEDS. In addition, 138 patients (53%) reached the threshold score for anxiety. Fourteen had cEDS and 124 had hEDS.
Stress also was a factor for some patients, with 88 (34%) — seven with cEDS and 81 with hEDS — reaching the critical cut-off.
No differences were seen regarding the risk of stress, anxiety, or depression between EDS subtypes.
Pain was experienced by 242 patients, with 22 of them (8.5%) reporting that their pain caused "high disability" and severely limited their daily activities. Most participants (52%) said they experienced pain of low intensity that caused "low disability."
A multivariate analysis, which accounts for several variables, showed that patients diagnosed with TMD had a 2.5 times greater risk of chronic pain.
Overall, these results indicate that "there is a high prevalence of TMD problems and chronic pain in patients with cEDS and hEDS," the researchers wrote.
Although therapeutics targeting temporomandibular disorders were linked with easing of symptoms and chronic pain, this "needs to be verified clinically through further studies," the study concluded.