Outcomes for Treating Brain Vessel Problems in Vascular EDS Assessed
Caution recommended due to high rate of complications from procedures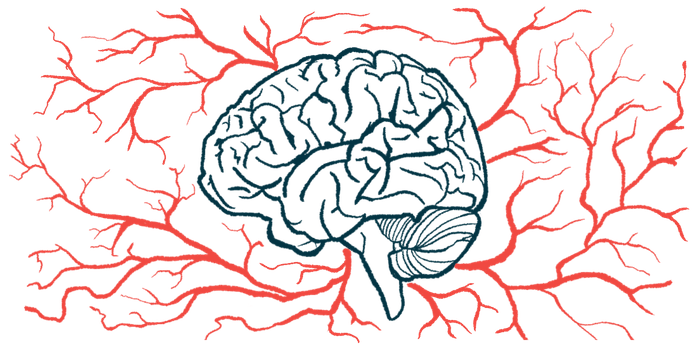 Surgical treatments for brain blood vessel problems with vascular Ehlers-Danlos syndrome (EDS) are increasingly successful, but caution is needed because the procedures carry a high rate of complications that can be deadly, a new study shows.
"Endovascular therapy [blood vessel-based surgery] in patients with vascular EDS can be performed efficaciously, with a 94% reported success rate, but remains fraught with concerns regarding access site and [treatment-related] vessel injury," the researchers wrote in the study, "Neuro-endovascular Procedures in Patients with Ehlers Danlos Type IV: Multicenter Case Series and Systematic Review," which was published in World Neurosurgery.
A feature of vascular EDS, also called EDS type 4, is unusually fragile blood vessels, which often spontaneously break, resulting in bleeding.
Complications of vEDS can cause problems with the blood vessels in and around the brain, which is broadly referred to as cerebrovascular disease. This may include an aneurysm (a bulging in a blood vessel) or direct cavernous carotid fistulae (DCCF), where there's an abnormal connection between the carotid artery that supplies blood to the brain and its surroundings.
Surgical procedures may treat these problems, but some studies have suggested that the rate of surgery-associated complications is very high in people with vEDS. Some small studies have reported mortality rates above 60%. This research was mostly done before new technologies and techniques were developed this century, however.
Complications in about 30% of vEDS surgeries
A team of U.S. scientists reviewed data from the scientific literature published from January 2000 to November 2021, complemented with patient data from their clinics over the same period, to examine outcomes over the past 20-plus years for vEDS patients who had surgery for cerebrovascular disease. The study included data on 59 people with vEDS who underwent 66 procedures for cerebrovascular disease.
"The purpose of this study is to investigate the safety and efficacy of modern neuroendovascular [surgical] techniques in the treatment of cerebrovascular diseases in patients with vEDS," the researchers wrote. "To our knowledge, this is the largest series of neuroendovascular procedures in patients with vEDS."
The patients' average age was 35.6 and 80% were identified as female. The most common form of cerebrovascular disease was DCCF, in 80% of them.
Of the 66 procedures, more than 90% were deemed successful at the time of the surgery. The median follow-up time was 13 months.
Complications occurred in about one-third (30%) of the procedures. Out of 20 documented complications, eight were deemed minor, while 12 were considered major. Just over half of the complications were related to the access point (where surgical equipment was inserted into the body, often a blood vessel in the leg). Many complications required blood transfusions or additional surgical interventions.
The overall mortality rate for all procedures was 7.5%, with three patients dying as a direct result of complications from them.
The data show that safety related to these procedures for people with vEDS "is moderately improved from previous reports," the researchers wrote. "These results can help neurointerventionalists discuss the risks and benefits of neuroendovascular procedures with patients with vEDS."
The scientists noted that the study was limited by its small size, a a reality of the rarity of vEDS. They speculated that, as technologies for treatment continue to improve — the development of new, softer devices that have less chance of injuring blood vessels, for example — outcomes for patients will continue to improve.