Use of Complementary, Alternative Medicines in hEDS Assessed
Survey asked about use, opinions regarding types of CAM techniques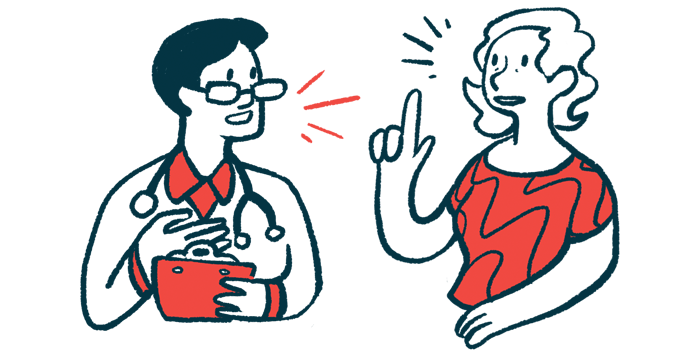 Many people with hypermobile Ehlers-Danlos syndrome (hEDS) have tried complementary and alternative medical (CAM) techniques like massage therapy or meditation and some report these help manage pain and other symptoms, according to a new study.
"Our study shows that clinicians should be aware that many patients with chronic pain feel they have exhausted conventional treatments for managing their symptoms. CAM modalities that lessen patients' symptoms (even only subjectively), improve their functionality, pose no health risk, and do not constitute a financial burden can be an important means of improving patient care," the researchers wrote, noting it's important for clinicians to openly ask about alternative therapy approaches and be non-judgmental to ensure patients get the best care possible.
The study, "Use of complementary and alternative medicine by patients with hypermobile Ehlers–Danlos Syndrome: A qualitative study," was published in Frontiers in Medicine.
CAM techniques have become increasingly popular in the U.S. as add-ons to conventional treatment. A number of hospitals and medical centers offer them and scientific evidence about them has been growing.
A pair of researchers at Indiana University School of Medicine surveyed 30 people with hEDS about their use of CAM techniques and interviewed 24 of them. Most identified as white and female, and the average age was just under 40.
All reported having tried at least one CAM therapy — some tried nearly 30. The most common types included massage therapy (81%), dietary supplements such as magnesium (81%), acupuncture (65%), chiropractic therapy (65%), and mindfulness/meditation (61%).
"The majority of participants described a 'desperation' for relief from their symptoms — particularly, their chronic pain, but also anxiety, dizziness, and insomnia, among other things — as motivating their decision to pursue these treatments," the researchers wrote.
Just over half of the CAM treatments were rated as beneficial by those who'd tried them. The ones most commonly rated as beneficial were massage therapy (84%), medical cannabis (80%), and mindfulness (68%). Acupuncture and chiropractic therapy were most commonly rated as unhelpful.
Among those who said they'd used cannabis, most used formulations that didn't involve smoking it.
"I find that the best for me is topical [skin-applied] versions of [cannabis] that are very helpful when I'm having muscle spasms and deep pain," one patient said.
The participants generally reported doing similar amounts of research about the CAM therapies and traditional medical treatments they were pursuing. Patients reported a similar level of trust in CAM providers and medical doctors, and some saw CAM providers as having better empathy skills.
"I think [CAM practitioners] are more open to listening to what you have to say and your story and background," one patient said. Another said, "I feel like [CAM practitioners] are not questioning you as much. Or it's more just listening and then trying to respond to what you're saying."
Some reported skepticism toward certain therapies and several said they were injured by treatments. Many of these were attributed to providers not being educated about hEDS symptoms like tissue fragility and hypermobility. For example, several patients said chiropractic therapy, massage, or yoga caused pain, and one reported "really, really horrible" bruising after a cupping procedure.
CAM therapies are generally paid for out of pocket as they aren't covered by insurance, which may cause distrust toward providers, especially those charging high fees. "Some alternative providers have turned into total predators," one patient said.
One patient remarked, "It's very expensive to be disabled."
Most patients said they felt comfortable talking with their doctor about CAM treatments they'd sought out, though several worried about being judged.
"They're going to look at you and be like, "Oh, no, [CAM practitioners] are crazy. They're quacks!" People who I would trust the opinions of have been called frauds by [conventional medicine] providers," one patient said. Another said, "I don't openly always disclose the cannabis because … you get a look. And then I know that will probably jade them for the rest of my treatment."
The researchers said patients should be free to foster therapeutic relationships with their clinicians to allow for "clear and honest communication about CAM."
"Our participants expressed that when effective and compassionate clinical communication is present, they are willing to disclose their CAM usage to clinicians, they said, noting clinicians should  ask simple, open-ended and nonjudgmental questions, such as, "How else do you seek relief from your symptoms?"