Your EDS Treatment Team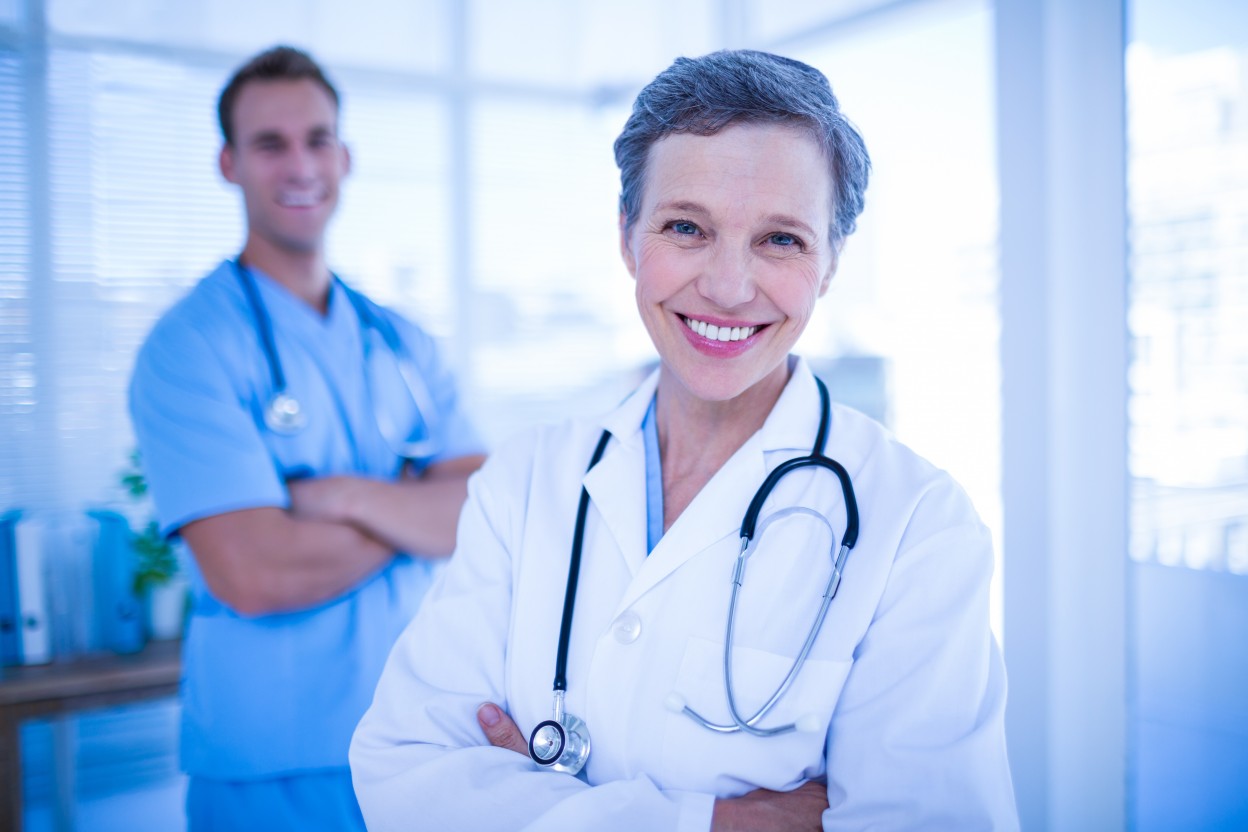 If you have Ehlers-Danlos syndrome (EDS), you may need to see a multidisciplinary treatment team, in addition to your primary care physician, to treat the symptoms you may experience.
Because EDS primarily affects the connective tissues of the body, the resulting changes in those tissues can lead to symptoms in a variety of different body systems.
The following are some of the specialists who may be part of your treatment team and can help ease your specific EDS symptoms.
Orthopedist
Most forms of EDS result in joint hypermobility, which can lead to joint pain and dislocations. "Loose" joints can lead to uneven wear of the cartilage in the joints and cause arthritis. Patients with EDS also may develop scoliosis, a sideways curvature of the spine, over time. An orthopedist specializes in bones, joints, and muscles and may be able to assist with the diagnosis and treatment of these issues.
Gastroenterologist
You may be experiencing digestive tract issues such as gastroesophageal reflux, commonly called heartburn, and bowel problems. A gastroenterologist can help pinpoint the causes of any digestive issues and develop a treatment plan.
Urologist
You also may have incontinence (the loss of bladder control) and other bladder issues. A urologist can diagnose and may be able to treat any bladder problems.
Cardiologist
Two specific types of EDS, vascular EDS and cardiac-valvular EDS, primarily cause problems with the blood vessels and the structure of the heart. Other forms of EDS also may cause cardiovascular issues because of problems with the connective tissue, but this is less common. A cardiologist can help screen for and monitor any changes to the cardiovascular system and recommend medications or surgery if necessary.
Neurologist
Due to overly flexible joints around the neck and back, you may have neurological problems such as headaches and nerve damage. A neurologist can diagnose and treat any nerve problems.
Dermatologist
It may be helpful for you to meet with a dermatologist periodically. Since the connective tissue of the skin is often affected in EDS, you may develop a number of skin conditions and may be prone to bruising and scarring. A dermatologist may be able to recommend treatment options for any of these issues.
Ophthalmologist
Patients with kyphoscoliotic EDS often have vision problems, although people with other forms of EDS also may experience such issues. An ophthalmologist can perform eye exams to look for any changes in the blood vessels or structure of the eye and recommend corrective treatments.
Dentist
EDS also may affect your gums and teeth, especially if you have periodontal EDS. Routine checkups with a dentist can help to maintain the health of your teeth and gums and catch any problems early.
Therapists
Physiotherapists can help you with exercises and strengthening movements to help reduce the risk of dislocations and joint pain. An occupational therapist can show you ways to perform activities of daily living without putting your joints in compromised positions.
Psychologists and psychiatrists
Chronic pain and stress from the symptoms of EDS can lead to mood disorders such as anxiety and depression. Psychologists and psychiatrists can help you cope with your feelings to improve your overall quality of life.
Genetic counselor
You may wish to consult with a genetic counselor to learn more about your specific form of EDS and how it may affect your life moving forward.
Genetic counselors also can support you if you are considering having children. The counselor can help calculate your risk of passing your disease to your children and also may be able to discuss reproductive options that could minimize that risk.
Last updated: Jan. 13, 2021
***
Ehlers-Danlos News is strictly a news and information website about the disease. It does not provide medical advice, diagnosis, or treatment. This content is not intended to be a substitute for professional medical advice, diagnosis, or treatment. Always seek the advice of your physician or other qualified healthcare providers with any questions you may have regarding a medical condition. Never disregard professional medical advice or delay in seeking it because of something you have read on this website.